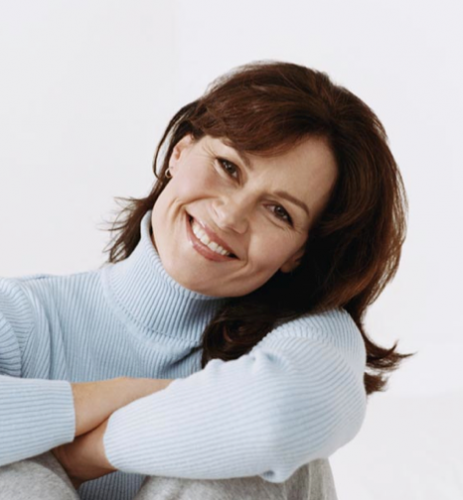 Facing the facts—Time, heredity, gravity, and stress creates havoc on our precious faces.
With today's technological innovations and surgical developments, facial enhancement surgery in Cancun is a safe, cost-effective, and life altering opportunity to give your face the boost it needs.
Facelift Cancun is a surgical procedure that improves the face by recreating a support system for essential facial tissue and eradicates excess skin to attain a smoother, more youthful appearance.
Good Candidate for Facelift Cancun
Patients of facelift Cancun are healthy, emotionally secure individuals who accept the need to make healthy lifestyle choices to maintain the results achieved by a facelift procedure and have realistic expectations.
Age does not define the best candidates for facial rejuvenation procedures. Women and men of various ages choose facelift Cancun to delay or progressively improve the visible indications of facial aging.
Good candidates for facelift Mexico exemplifies patients who can clearly define why you want the surgery, entirely understand what a facelift can and cannot accomplish and accept the potential risks of a facelift procedure and your responsibilities as a patient.
Preparing for Facelift Surgery
Prior to facelift surgery in Cancun, you will be asked to undergo medical testing and a medical evaluation, and you may be asked to take certain medications or adjust your current medications, stop smoking if it applies to you (well in advance of surgery) and avoid taking aspirin or other drugs that increasing bleeding.
All necessary blood work is typically completed at least 1 week in advance.
In preparing for your facelift surgery, you and your dedicated surgeon and staff will go over the complete pre-operative and post-operative instructions.
Facelift Types
There are various types of facelift procedures available in Cancun. In addition to the advanced Cancun traditional facelift and male facelift that eliminate the sagging appearance in your face and neck, the mini-lift is a less-invasive procedure that uses smaller incisions and work on a smaller area of the face than a traditional facelift. The S-lift works on just the lower third of the face, smoothing out the neck and jowls.
This technique takes less time than a traditional facelift, and the recovery time is shorter. The mid-facelift employs tiny incisions in the hairline above the patient's ear, as well as inside the mouth and is performed using an endoscope—a tiny camera that allows the doctor to visualize the surgical area.
The tissue-glue facelift is a unique technique for closing the incision. Instead of sutures or stitches, the doctor may apply surgical glue (usually Fibrin Sealant) along the incision line.
There are also facelift techniques that deal with a specific area of the face. An eyelift removes excess fat and loose skin to reduce the droopiness in the eyelids, while a browlift removes muscles and releases tissues in the forehead to raise the eyebrows and reduce frown lines.
Non-surgical facelift treatments include injectable fillers that aid in plumping up thin lips, enhancing shallow facial contours, softening facial creases and wrinkles, or improving the appearance of recessed scars. Botox is a purified protein injectable filler that is FDA-approved for the temporary treatment of frown lines. Laser facial rejuvenation uses pulsating beams of light to help reduce fine lines, wrinkles, blemishes and pigmentation, such as freckles and sunspots.
Facelift Risks
Deciding to have a facelift is an extremely personal choice. Your dedicated facelift surgeon in Cancun will explain in detail the risks associated with surgery for you to fully understand the risks and potential complications.
Facelift risks include unfavorable scarring, bleeding (hematoma), infection, anesthesia risks, facial nerve injury, skin loss, fluid accumulation, pain, skin contour irregularities, skin discoloration, numbness and deep vein thrombosis.
Facelift Recovery
Following the surgery, your facelift surgeon in Cancun will apply a dressing to protect the entire area where the incisions have been made.
Most patients experience little pain or discomfort following surgery. While bruising and swelling is unavoidable, most patients return to work within 1 to 2 weeks. Scars are not characteristically noticeable after adequate time has passed for them to heal.
Questions to Ask Facelift Surgeon
Are you certified by the American Board of Plastic Surgery?
How many years of plastic surgery training have you had?
Am I a good candidate for this procedure?
What will be expected of me to get the best results?
How long of a recovery period can I expect, and what kind of help will I need during my recovery?
What are the risks and complications associated with a facelift?
How can I expect my face to look over time?
Do you have before-and-after photos?
You can also visit our facelift Puerto Vallarta, facelift Guadalajara, facelift Tijuana and facelift Mexico websites and learn all the information you need!
Get a FREE quote for Facelift
Once you click the button you will receive your quote in your email within a few minutes and we will never spam you.